Notice of Cafe Restaurant Closure
Dear Valued Customer,

Due to Measures to prevent the spread of the coronavirus, we're voluntarily closed now.
We will inform you when we reopen the Cafe Terrace on our website.

We apologize for any inconvenience and appreciate your understanding.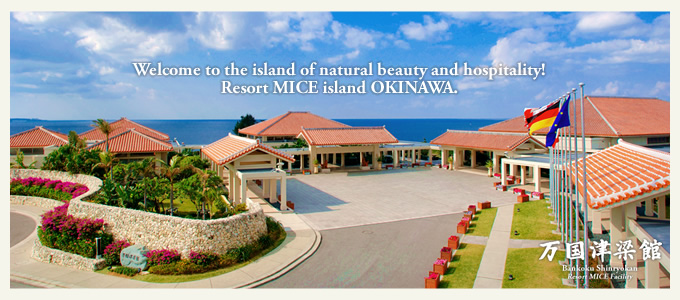 The southern island resort MICE center surrounded by magnificent natural scenery.

The southern island Okinawa which is located around the Southeast Asian continent. Bankoku Shinryokan stands on Busena Point, one of the most scenic spots in Okinawa, surrounded by the beautiful emerald ocean and clear blue sky. We celebrated our auspicious opening by hosting the world's top leaders at the 2000 Kyushu-Okinawa G-8 Summit. Bankoku Shinryokan is a resort-style MICE facility where people can relax and enjoy the tropical atmosphere of southern island.